Please use a valid email address
This email will be connected to your Hapday's account!
Ready to overcome low self-esteem?
Using the answers you provided, we have calculated your self-esteem levels:
Your self-esteem level is: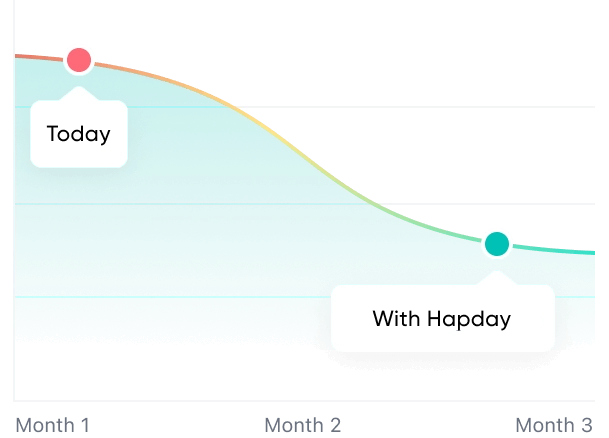 Overcome low self-esteem
Revitalize your confidence levels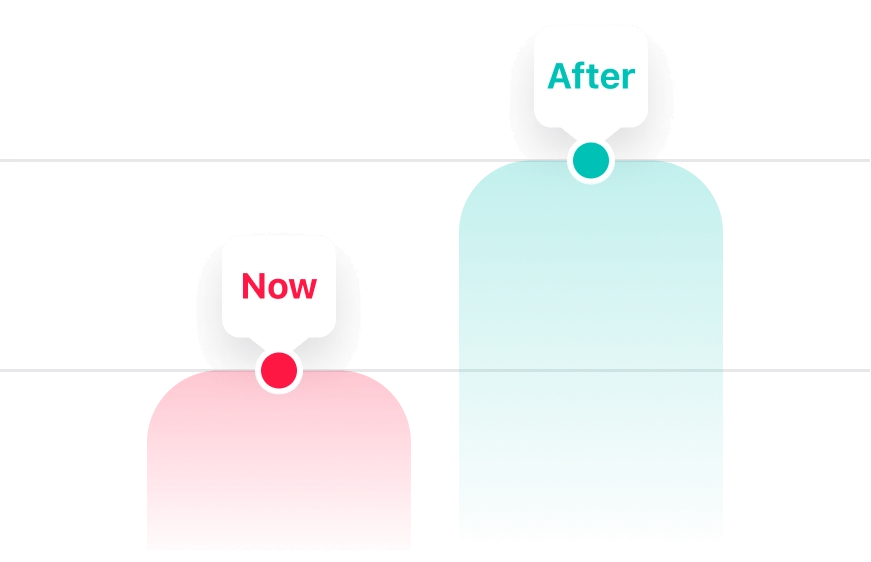 88%
of people with similar results were able to significantly improve their self-image
Claim my plan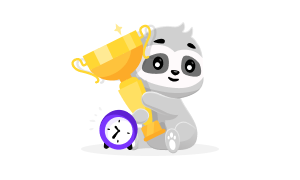 83%
of users were able to eliminate their confidence blocks completely
77%
of our members were able to get rid of their fears and insecurities
45%
of users started with the same negative beliefs as you
Utilizing Cognitive Behavioral Therapy to ensure LASTING results
No more self-doubt
No more feeling like you're not good enough
No more missed opportunities
See my plan
Your personal summary
Based on the answers you provided, you may be suffering with:
Fear of rejection
You tend to be limiting yourself in fear that you'll be rejected.
Excessive self-doubt
Your scores indicate that you have low self-confidence in yourself and your abilities.
Strong inner critic
You often beat yourself up for everything that doesn't go exactly to plan.
Put an end to these issues and more with your personalized plan
Crush your negative thoughts
Eliminate your insecurites
Stop seeking approval from others
Start living life full of confidence
Your plan includes
28+
daily lessons – complete at your own pace ❤️
32
purposefully designed activities
100%
content to help based on your specific needs
See my plan
Hapday personalized plan will help you to:
Totally eliminate low self-esteem by changing the way you think
Significantly decrease emotional tension and negative thoughts
Take your relationships, social life, and career to the next level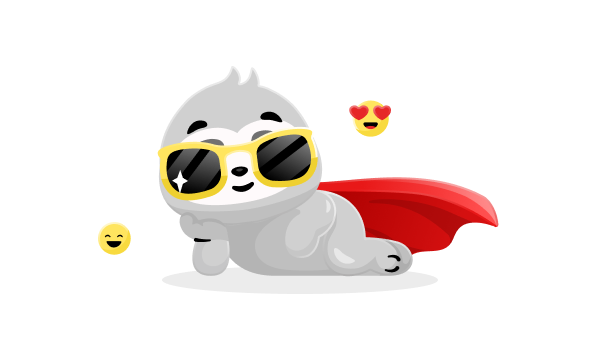 Our promise
I completely understand what you're going through. Waking up each day feeling overwhelmed by the weight of the world or being paralyzed by anxiety can be incredibly challenging. It can have a profound impact on various aspects of your life, including school, work, and personal relationships, if left unaddressed.
That's where Hapday comes in. This program is specifically designed to support you on a daily basis, offering effective techniques for managing stress and anxiety. It helps you develop strategies to minimize distractions and maintain focus, allowing you to stay on top of your responsibilities.
We recognize that acknowledging the need for assistance can be difficult, but rest assured, you're not alone in this journey. Together, we will overcome these challenges and emerge victorious.
Paulo
See my plan
Disclaimer: Results may vary due to individual differences. In addition, mental self-help apps like Hapday are not a replacement for or a form of therapy, nor are they intended to cure, treat, or diagnose medical conditions, including psychiatric conditions. Please consult a qualified health care provider for a medical treatment plan.
© 2023 Hapday. All rights reserved.