Your fresh start begins today
Using the answers you provided we calculated your procrastination levels – check out the results.
Your procrastination level is: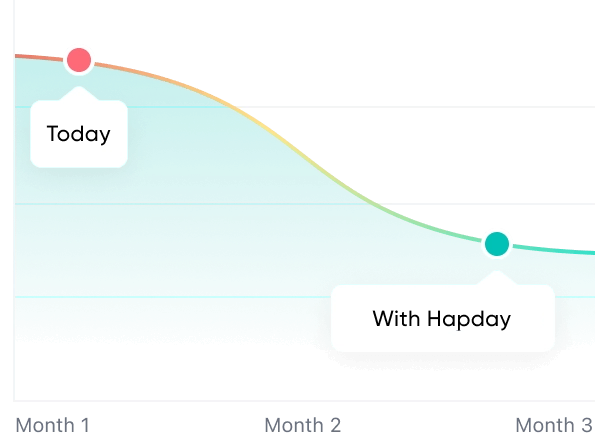 Improve your overall mood
Your outlook on life will drastically improve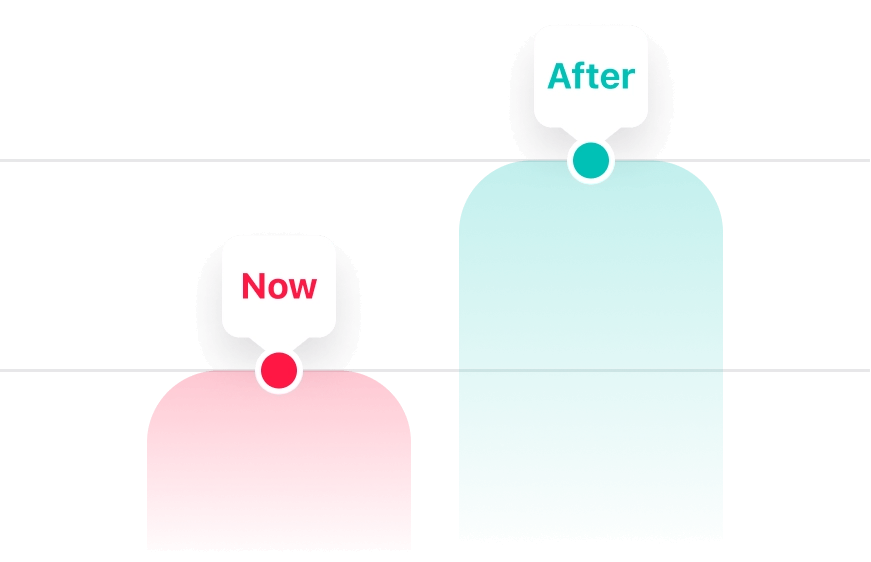 88%
of users with similar results as you significantly improved their ability to self-control
Claim my plan
Your personal summary
Your answers tell us that you could be suffering from:

Bedtime procrastination
Your scores indicate that you may be struggling with sleep.

Frustration tolerance
You tend to default your mind to negativity when facing frustrating situations.

Perfectionism
Sounds like a good thing, but being a perfectionist can lead to you being rarely satisfied with your achievements.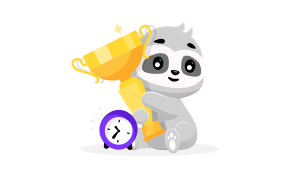 83%
of users were able to stop procrastinating after just 6 weeks
77%
of users started with similar levels of stress and anxiety as you
45%
of users suffer from the same procrastination triggers as you
One time offer
Claim your 60% OFF discount
Your special offer expires soon!
Real people. Real stories
See how we've helped others:
Tatiana M. 45
Kyiv, Ukraine
I have really been enjoying this app, it has helped me to be more organized and now I started prioritizing my mental health and well-being. Highly recommend for anyone needing a little extra help boosting their life.
Kate P. 31
Sydney, New Wales
Wonderful app! Found it at just the right moment and realized it was perfect for me. It has helped me clear up my thoughts and improve my quality of life and well-being. I love the design and functionality, everything is so user-friendly and cute. Thank you so much to everyone who worked to make this miracle!
Carol C. 38
Akron, Ohio
Learning how to make good decisions without overthinking has been a struggle for so long – but not anymore. Hapday has helped me take my career to the next level!
Your special offer expires soon!
Your special offer expires soon!
Our promise
We've all been there. The constant battle against procrastination and anxiety.
Occasionally you'd see a glimpse of hope, but very quickly it would fade away.
That's why we built Hapday. It's designed to work with you day-to-day in order to help build you up gradually – eventually to a place where you feel like you no longer need help.
We know asking for help and admitting to yourself that you need it can be challenging, but don't worry – we're in this together ❤️
Andrei
If you feel like you have the weight of the world on your shoulders the
Hapday anti-procrastination

plan is perfect for you
Life before you start using Hapday
Letting things slip your mind
Procrastination
Anxiety and stress
Difficulty controlling emotions
Lack of self-control
Low self-esteem
Life after you start using Hapday
Clarity and understanding
Drive and energy
A relaxed state of mind
The ability to change how you think
Complete self-control
Learning to love yourself
So, what's included?

AI Life Coach
Your pocket chat-bot therapist available to help 24/7

Simple 10 to 30 minute activities
for you to complete each day. Small steps lead to big results.

Daily guidance
helping you to maintain your routine and make your procrastination-free journey easy.

Self-Care Plans
that will help you both organize routine correctly and spend time exploring new habits

A customizable habit planner
allows you to track your progress, eliminate bad habits, and create new, healthy ones.

Quick-relief exercises
to help you relax during stressful situations.
Your special offer expires soon!
Your special offer expires soon!
One time offer
Claim your 60% OFF discount
Your special offer expires soon!
People often ask us
What is Hapday?
Hapday is a mobile app designed to help people fight against multiple mental health issues, find their inner peace, and calm their mind.
App content is crafted by behavioral psychologists and you can choose to follow the plan for 1, 3, or 6 months, depending on how you feel.
You'll be able to access the plan and content through the Hapday mobile app – available on both iOS.
What happens after I order?
Your personalized plan has been created using the answers you provided in the quiz – so after you complete your order you'll have full access to it.
In order to access the Hapday app, you will need to download it from the App Store – depending on if you use an iPhone.
You will receive an email with further instructions within 2 hours – if you can't see it, please check your SPAM folder.
Is this a one-time payment?
Hapday is based on a subscription model. You can choose to subscribe to a 1, 3, or 6-month plan.
How can I cancel my subscription?
If you decide to cancel your subscription, you can do so by visiting the "Manage Subscription" page on our website. You can also drop an email to contact@haaaaaaappy.com
How is my plan prepared?
Your personalized plan will be prepared by our experts in behavioral psychology and mental health. Each program is verified to ensure you have access to the most relevant and up-to-date information and tips for your particular situation.
Please use a valid email address
This email will be connected to your Hapday's account!
Please enter your email address to proceed
By providing your email, you consent to newsletters and marketing emails from Hapday.health as described in our T&Cs and Privacy Policy. We respect your privacy and do not tolerate spam. We will never share or sell your information to third parties.
Disclaimer: Results may vary due to individual differences. In addition, mental self-help apps like Hapday are not a replacement for or a form of therapy, nor are they intended to cure, treat, or diagnose medical conditions, including psychiatric conditions. Please consult a qualified health care provider for a medical treatment plan.
© 2023 Hapday. All rights reserved.